Hollywood Takes Spanish Lessons As Latinos Stream to the Movies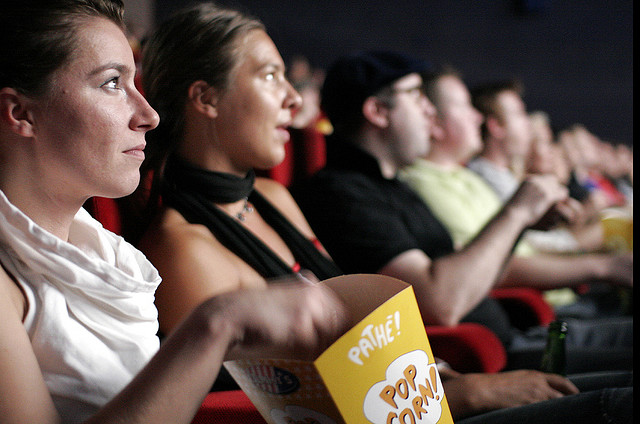 By Ben Fritz, Wall Street Journal
LOS ANGELES—In a small room on the Paramount Pictures lot here, postproduction work is under way on a movie that sounds as derivative as they come: the fourth sequel to "Paranormal Activity."
But flickering on an editor's monitor are the types of scenes rarely seen in Hollywood: Characters are shown visiting —storefronts where witchcraft is practiced. One woman tries to cure her possessed grandson by ritualistically rubbing a raw egg on him. Much of the dialogue is in Spanish, with no subtitles.
The four previous "Paranormal Activity" films grossed a total of more than $350 million, thanks in large part to packed theaters in Hispanic neighborhoods.
Click HERE to read the full story.
[Photo by 
rpb1001
]