Immigration Reform is Opportunity for Latino Leadership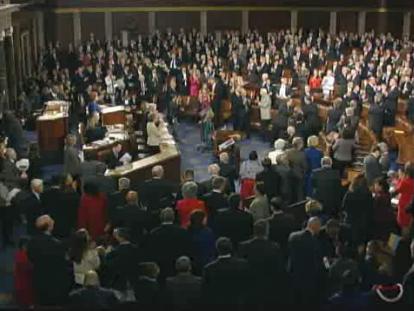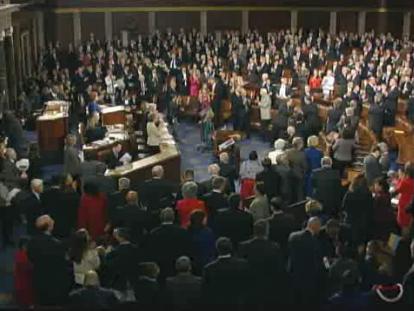 By Victor Landa, NewsTaco
Twenty eight Latinos were sworn into the 113th Congress today. That's enough to put  a new notch on the Latino political wall – there have never been that many Latinos in congress before. Neither has there been a more polarized congress, at least not since the civil war.  So while there's reason to celebrate for Latinos, there's also more than enough reason to do it with a sober look at the political moment in time.
All eyes will be trained on the Latino legislators when it comes to immigration reform, and that'll be a important political battle. But there's also a danger in it. There's a danger in Latino's being relegated to a perceived issue, then shoved to a sideline after the issue is resolved. And that's because in the last few years immigration has risen as a Latino-centric topic. It's not, and Latinos know this. Immigration is an American issue, and immigration reform is important to all American's. But, (and here's where the issue holds a hint of opportunity) if Latino's are seen as leading the conversation, then the political moment is a unique opportunity for the new record number of Latinos in congress to show leadership.
And what will that look like?
First, Latino members of congress should work together. That's easily said. But given the recent record of congressional behavior, not easily expected. So just by doing that, just by joining in one concerted effort, whatever they may agree it should be, would send a signal of leadership that has been missing in the halls of Capitol Hill for years.
Second, it should be reasonable, and by that I mean appeal logically to the interests of all segments of the American public. This is also easily done because immigration reform has the potential to unlock a huge amount of economic and workforce energy. The key is in the manner in which it's sold, the messaging and the compromising.
Third, once that is accomplished, reform passed, the economy churning, Latino leadership will be poised to play an important role in all future skirmishes in Washington.
Granted, there are many things that can go wrong, many political trumps that can be played to trip the pace, and more than likely the road will not be as smooth as I've  drawn it to be. But the opportunity still exists. And what's occupied my thinking as Latinos have surged in political power, in the voting booth and in elected office, is the tenor of Latino leadership moving forward.
It would be a shame if Latinos move into greater political power and all we get is more of the same.
[Photo screenshot courtesy 
houselive.gov
]