List of celebrity deaths in 2012: Saying goodbye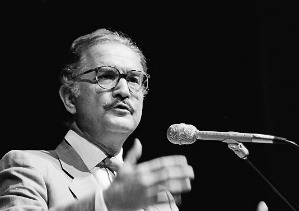 By Katarina Diquez, Voxxi
Notable Latino celebrity deaths in 2012
Jenni Rivera
Jenni Rivera made headway in her music career through her music and her candidness with her fans about her personal troubles. Today, we remember the crossover star for her strength, her music and contributions to Latinos in the U.S. Singer Jenni Rivera died in a plane crash after the small jet she was traveling in went down in northern Mexico. She was 43.
Lupe Ontiveros
Actress and producer Lupe Ontiveros unexpectedly passed away at age 69, in Los Angeles, after losing her battle with liver cancer. Lupe Ontiveros, known for her roles in numerous films including "Selena," was a model Latina, not only through her acting career but through her promotion of civil rights and higher education opportunities for Hispanics.
Hector 'Macho' Camacho
Hector "Macho" Camacho, Puerto Rican welterweight boxing champion known for skill and flamboyance in the ring as well as for a messy personal life and run-ins with the police, was declared dead four days after being shot in the face. He was 50.
Carlos Fuentes
Mexican author Carlos Fuentes, known for works including "The Death of Artemio Cruz" and "The Old Gringo," passed away at age 83.
Oscar Niemeyer
Oscar Niemeyer, the architect whose soaring buildings form the heart of Brasilia, the instant modernist capital built in the wilds of Brazil in the late 1950s, has died from natural causes. He was 104.
Film and TV: Celebrity deaths in 2012
Mel Stuart
Mel Stuart, the director of the beloved family film "Willy Wonka & the Chocolate Factory," has died. He was 83-years-old. Stuart was best known for his work on the film adaptation of the Roald Dahl novel, but he spent the bulk of his career as an award-winning documentary filmmaker.
Michael Clarke Duncan
Michael Clarke Duncan, the hulking, prolific character actor whose dozens of films included an Oscar-nominated performance as a death row inmate in "The Green Mile" and such other box office hits as "Armageddon," "Planet of the Apes" and "Kung Fu Panda," died less than eight weeks after suffering a heart attack at age 54.
Jim Paratore
American television producer Jim Paratore, whose credits included "The Tyra Banks Show," "The Ellen DeGeneres Show" and "The Rosie O'Donnell Show," died of a heart attack at age 58 while bike riding in France. Paratore also co-founded TMZ in 2005.
Sage Stallone
Sage Moonblood Stallone, son of Sylvester Stallone, was an American actor, film director, film producer and screenwriter. Sage Moonblood Stallone was the oldest of Sylvester Stallone's children and co-starred with his father in two films. He was the first of two sons Stallone had with first wife Sasha Czack. Sage Stallone made his acting debut in 1990′s "Rocky V" and also appeared with his father in 1996′s "Daylight." He died at age 36 from natural causes due to a heart condition.
Dick Clark
Cultural icon Dick Clark passed away after suffering a heart attack at the age of 82. Clark was an ever-youthful television host and tireless entrepreneur who helped bring rock 'n' roll into the mainstream on "American Bandstand," and later produced and hosted a vast range of programming from game shows to the year-end countdown from Times Square on "New Year's Rockin' Eve."
Martin Richards
Martin Richards, the award-winning producer of "Chicago," died in New York at 80.
Larry Hagman
Actor Larry Hagman, who won international fame with his portrayal of villainous oilman J.R. Ewing in the television series "Dallas," died at the age of 81 from complications of cancer.
Deborah Raffin
Actress and audiobook publisher Deborah Raffin, died at age 59 from leukemia. Raffin was best known for her roles in movies such as "Forty Carats" and "Once Is Not Enough."
Celeste Holm
Oscar-winning actress Celeste Holm passed away at 95. She was known for her role in the 1947 film "Gentleman's Agreement."
Ernest Borgnine
Actor Ernest Borgnine, who won an Oscar for his role in the 1955 film "Marty," died at the age of 95.
Doris Singleton
Doris Singleton, an actress who played one of Lucy and Ricky Ricardo's neighbors on "I Love Lucy," died at age 92.
Art Ginsburg
Art Ginsburg, the TV chef known to millions as Mr. Food, has died. The 81-year-old resident of Weston, Fla. died following a battle with pancreatic cancer, according to published reports.
Gary Collins
Gary Collins, longtime host of the TV show "Hour Magazine" and former master of ceremonies for the "Miss America" pageant, died at 74.
Andy Williams
Andy Williams, the singer best known for his version of the Oscar-winning song "Moon River" from "Breakfast at Tiffany's," died at the age of 84 after a battle with bladder cancer.
John Ingle
John Ingle, who played Edward Quartermaine on "General Hospital" in over 450 episodes died Sept. 15 at 84.
Andy Griffith
Andy Samuel Griffith was an American actor, television producer, Grammy Award-winning Southern-gospel singer and writer. He died from a heart attack at age 86.
Jerry Nelson
Jerry Nelson, who voiced Count von Count and Herry Monster on "Sesame Street," died at age 78.
Kathryn Joosten
Kathryn Joosten, who won two Emmys for her work on "Desperate Housewives," died June 1 after a battle with lung cancer.
Adam "MCA" Yauch
Beastie Boys' singer Adam Yauch, died May 5 from parotid salivary gland cancer. The hip-hop artist was 47-years-old and had been battling the disease since 2009. Yauch is best known for his ground-breaking, genre-crossing music and his advocacy for Tibetan independence.
Natina Reed
Natina Reed was hit by a car and died in Atlanta. She was 32. Natina Tiawana Reed was an American actress, rapper, singer-songwriter, beatboxer and a member of the R&B trio Blaque. On most of Blaque's songs, Reed is featured as a rapper or ad-libber. Reed was a protégée of rapper Lisa "Left Eye" Lopes.
Whitney Houston
Singer Whitney Houston died unexpectedly just before the Grammy Awards. She was 48-years-old. Whitney Houston, who ruled as pop music's queen until her majestic voice was ravaged by drug use and her regal image was tarnished by erratic behavior and a tumultuous marriage to singer Bobby Brown, died on the eve of the Grammy Awards she once reigned over. After her death, the Los Angeles County Coroner reported Houston had 60 percent occlusion in her arteries, complicated by her chronic use of cocaine, and a mix of prescription medications.
Davy Jones
Davy Jones, a former actor turned singer who helped propel the TV rock band The Monkees to the top of the pop charts and into rock 'n' roll history, died of a massive heart attack. He was 66.
Donna Summer
Donna Summer, whose music dominated the 1970s disco era, died of lung cancer at age 63 leaving a legacy of hit singles like "Love to Love You Baby," "Last Dance" and "Bad Girls."
Dave Brubeck
The jazz pianist Dave Brubeck was known for his songs "Take Five" and "Blue Rondo a la Turk." He died a day before his 92nd birthday.
Kitty Wells
Kitty Wells, the long-reigning "Queen of Country Music" and the first woman to reach No. 1 on the country chart with her attitude-changing hit "It Wasn't God Who Made Honky Tonk Angels," died on July 16 at 92.
Robin Gibb
Bee Gees member Robin Gibb died at age 62 after battling cancer.
Ravi Shankar
With an instrument perplexing to most Westerners, Ravi Shankar helped connect the world through music. The sitar virtuoso hobnobbed with the Beatles, became a hippie musical icon and spearheaded the first rock benefit concert as he introduced traditional Indian ragas to Western audiences over nearly a century. Ravi Shankar died on Dec. 11 near his home in Southern California after a heart-valve replacement surgery. He was 92.
Bob Welch
Bob Welch, musician and former member of the band Fleetwood Mac, died at age 66.
Etta James
Etta James, the "At Last" singer, passed away after a long bout with leukemia.
David Oliver Relin
Journalist David Oliver Relin, co-author of the controversial best-selling book "Three Cups of Tea," died in the Columbia River town of Corbett, Oregon, east of Portland
Zig Ziglar
Zig Ziglar, a deep-throated motivational speaker whose clever way with words inspired millions to stop looking for shortcuts to success and instead earn it the old-fashioned way by rolling up their sleeves and getting to work, died at age 86.
Neil Armstrong
Neil Armstrong, commander of Apollo 11 and the first man on the moon, died at age 82.
Sally Ride
Sally Ride, the first U.S. woman to travel into space, died after a 17-month battle with pancreatic cancer. She was 61-years-old.
Stephen R. Covey
Stephen R. Covey, author of the top-selling motivational book The 7 Habits of Highly Effective People, died at an Idaho hospital from injuries he suffered in a bicycle accident in April. He was 79.
This article was first published in Voxxi.
Katarina Diquez is a Mass Communication and Journalism student at Florida International University specializing in Social Psychology.
[Photo by 
MDCarchives
]