Alternative Media: 18-Minute Video of Mexico Protests
By Latino Rebels
Today, the YouTube channel of EmergenciaMx.org released an 18-minute video of the #1DMx protests, which occurred this Saturday. According to its site and Facebook page, EmergenciaMx is an alternative non-profit media collective of filmmakers,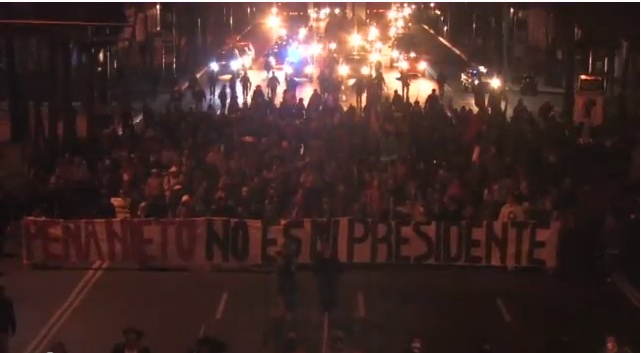 artists, and communicators that offers different points of view that you won't in in mainstream Mexican outlets that "form part of the status quo of a media system that is neither competitive not democratic."
Here is an 18-minute video that the collective uploaded today. It is a disturbing and sobering video, and it makes little distinction from peaceful demonstrators and alleged anarchist protesters who turned parts of the demonstrations violent. This video is pretty raw.
This article was first published in Latino Rebels.
The Latino Rebels are a collective of social media influentials, bloggers, marketers, journalists, poets, writers, producers, photographers, and marketers. We use humor, commentary, opinions, independent stories, cross-links to others blogs, and our social media platforms to share our universe.
[Photo courtesy Latio Rebels]