Election Eve Poll Provides Insights to Latino Policy Views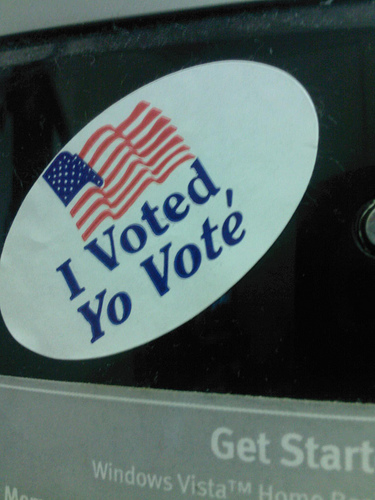 By Latino Decisions
Here are a few highlights from the latest release of data from the ImpreMedia-Latino Decisions Election Eve Poll of 5,600 Latino voters conducted during the final days of the campaign. Click here for graphics for the data reported below and the ability to explore differences in responses across key demographic factors.
Policy Views of Latino Electorate
42% of Latino voters support a "combination of higher taxes and spending cuts" to reduce the deficit compared to 12% who support "only spending cuts."
61% of Latino voters believe that the Affordable Care Act/Obamacare should stand as law compared to 25% who believe it should be repealed.
66% of Latino voters believe that the federal government should ensure that all people have access to health insurance compared to 25% who think that people should provide their own health insurance.
Latino Voter Motivation and Mobilization Experience
When asked about why they voted in 2012, 39% of Latino voters stated that they did so to support Democrats, 36% stated they did so to support Latinos, and 15% stated they did so to support Republicans.
Only 31% of Latino voters nationally indicated that they were contacted to register or vote during the election by a candidate, party, or organization compared to 67% who were not.
Among those who were contacted, 24% of Latino voters were contacted by Democrats, 19% by Republicans, and 15% by a community organization.
This post of results from the national survey is just one of several posts that will provide exclusive insights into the 2012 Latino electorate including Presidential and Congressional vote choice and party evaluations. Latino Decisions will announce and post updates via Twitter, this blog, our 2012 Election Eve Poll page, as well as a new webpage we have created specifically for our election eve survey results.
All state and national survey results will be available after 8pm Pacific.
ImpreMedia/Latino Decisions Election Eve Poll Methodology
This article was first published in Latino Decisions.
[Photo by 
College Park Speed and the…
]