AZ Gives Spanish-Language Voters the Wrong Election Date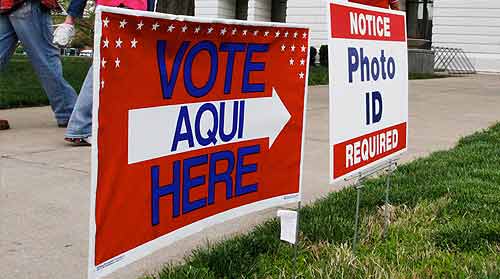 By New America Media/La Opinion
An editorial in La Opinión questions whether Arizona's Spanish-language voting material — which provided the wrong date for the elections — was an innocent mistake or something more sinister.
Here they go again, Arizona and Maricopa County. This time, election information was provided to Spanish-speaking voters with the wrong voting date. Instead of November 6th, their materials say the 8th.
The authorities say that there were no bad intentions, that it only happened with 50 voter registration cards, which were only handed out to people who appeared at the county office to get a document to allow them to vote.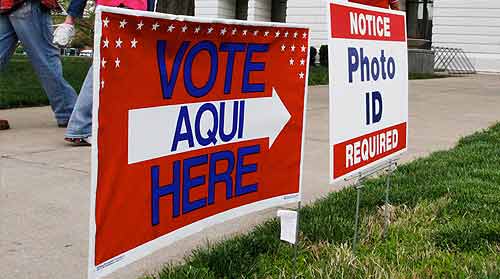 We think the official explanation does not address the numerous questions this situation brings up.
Do the documents that are handed out over-the-counter have different text from the rest of the package, which is sent by mail?
How can such a huge mistake, the voting date, be explained? Is it incompetence or bad intentions?
When incompetence plays a role in politics, like for example preventing minorities from voting, it is usually not by chance. Even less in Arizona and Maricopa, where Latino immigrants—including naturalized citizens—are exposed to harassment from the authorities. Federal authorities must investigate this matter.
On the other hand, it is not unusual to think that this could be a deliberate attempt to suppress the Latino vote.
For instance, in Virginia and Florida, there have been reports about African-American, Latino and elderly voters who have gotten phone calls telling them there is a new law that allows voters to vote by phone. The ones making the deceitful calls evidently have access to voter rolls. Four days ago, the Board of Elections warned about this maneuver.
As we have said before, efforts to reduce turnout from a sector of voters are also evident through numerous state laws that establish new voting requirements.
The candidate who brings more sympathizers to the polls will win the November election. Attempts to discourage voting are a strategy that undermines democracy.
This article was first published in New America Media.
[Photo by New America Media]