Bien Hecho: California Swears In First Latino Poet Laureate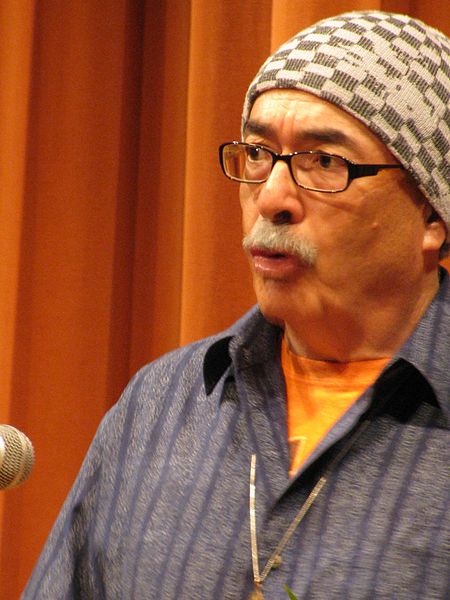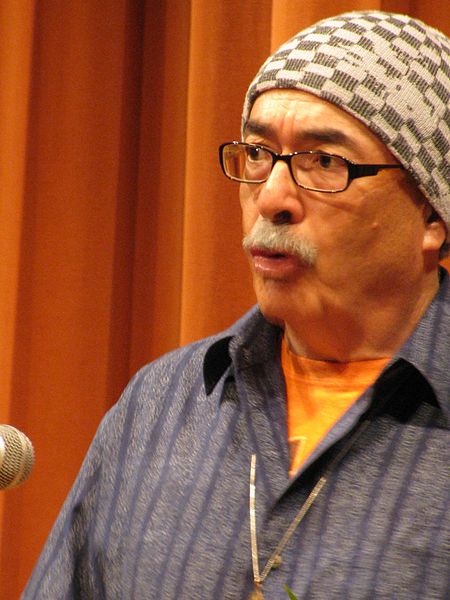 California Governor Jerry Brown swore in Juan Felipe Herrera as the state's new Poet Laureate last week.  Herrera currently serves as Chair in the Department of Creative Writing at the University of California, Riverside.
Aside from being the first Latino to hold the prestigious position, Herrera is has also authored  28 books, served as professor and chair of Chicano and Latin American Studies at California State University, Fresno, and was a teaching assistant fellow at the Iowa Writer's Workshop at the University of Iowa.
Herrera's work has often dealt with the experience of being Chicano in the United States and Latin America, using poetry and prose that has been described as "both personal and universal in its impact, themes, and approach."
According to the official press release from Governor Brown's office, Herrera has worked his way up from humble beginnings to an academic life full of accolades:
The son of migrant workers from Mexico, Mr. Herrera earned a Bachelor's Degree from the University of California, Los Angeles, a Master of Arts in Social Anthropology from Stanford University and a Master of Fine Arts from the University of Iowa. He was elected to the Board of Chancellors for the Academy of American Poets in 2011, was awarded the Guggenheim Fellowship in Poetry in 2010 and won the National Book Critics Circle Award in Poetry in 2009.
It doesn't seem as if he's let all of the awards and recognition go to his head, as Herrera appears laid-back and sincere talking about his love for libraries in this video:
Spread the word! Our weekly Bien Hecho segment, highlights the good deeds and achievements of Latinos across the U.S. If you feel that someone you know is deserving of recognition, let us know at tips@newstaco.com.
[Photo By 
Slowking4
]