Will Immigration Matter In November?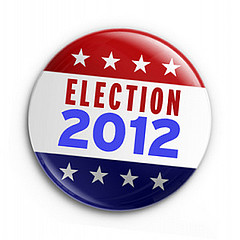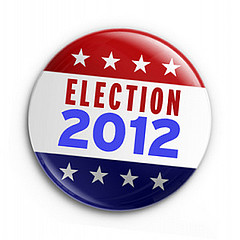 By Jose Cruz, OurTiempo
Two weeks ago Time magazine devoted their cover to proclaiming that Latinos would decide the next President of the United States. With the growth of our population and our presence in key swing states such as Florida, and our massive presence in huge electoral states such as California, this should come as no surprise. As the heard thins on who will be the GOP candidate, none of the remaining leaders is willing to change the right-wing lock step on anti-immigrant policies. The GOP is making a strategic gamble that immigration will not be a decisive factor in the Latino vote and in many ways they are correct.
"It's the Economy Stupid" was President Bill Clinton's famous mantra that lead him and his party to take back the White House after 12 years of Republican control. For those of us on the ground, we know he was right then and he is right now. To the vast majority of eligible voting Hispanics, the economy will take center stage. Come November, we will be looking to see if once again we can put our trust in the Obama that promised us "hope" four years ago, or if we want to give the GOP another chance — that will be the key issue that voters have to decide. Democrats will have to remind the country of a unnecessary and costly war in Iraq and the evil of trickle-down economics, while Republicans will simply say "are you better off today than you were four years ago, but never mind what our last guy did."
One mistake that I have seen Democrats make time after time is to underestimate the GOP.  2012, I expect, will be a closer election than what most Dems now believe looking at the GOP front-runners. People are angry at the state of the economy and if the GOP can effectively blame Obama, they could win. This however brings us back to immigration and the Latino vote.
Most Latino Republicans I know don't see immigration as a decisive issue; they vote Republican out of personal economic or social interest. They are the first ones to say — and I agree with them — that if you look at the key social and economic issues the GOP stands for, most Latinos are conservative. But when the issue of immigration comes to the table and more importantly the precise question of what to do with the 11 million undocumented around us, they have trouble excusing their party. Other than saying, "Well what has Obama done on immigration?" And again they would be right.
For the majority of Latino voters immigration is a heart issue: we personally know someone that is undocumented or know someone who has been or could be deported. We are mad at Obama for not doing enough, but when we look at the GOP we can say, "Well at least he (Obama) wants us here." My Republican friends have been working for years within their party to get the leadership to listen, but as the numbers aren't there for them, they rather get an applause by talking about the wisdom of Sherriff Arpaio.
This will kill them in the end. We saw in '08 loyal GOP segments such as Latino evangelicals move away from their party based on anti-immigrant stances. All things being equal, the swing voter will come into November believing they have to pick from the lesser of two evils to fix the economy. So as they go to touch that screen or punch that chad, these small issues will make a difference. Latinos will say, "I'm going to give this Obama one more chance because at least he wants my people to stay here." While many within the Hispanic world want to act as if immigration is the biggest issue to Latinos, it simply is not.
But could it be that small tipping point that costs the GOP precious Hispanic votes? Let me quote Sarah Palin, "You Betcha."
Jose Cruz is the editor of OurTiempo.com. He worked in the Clinton White House and on three Presidential campaigns. He is the founder of ImmigrationPAC a pro-comprehensive immigration reform Federal Polical Action Committee and active political commentator.
[Photo By California League of Women Voters]