The Next Online Explosion: Original Latino Web Series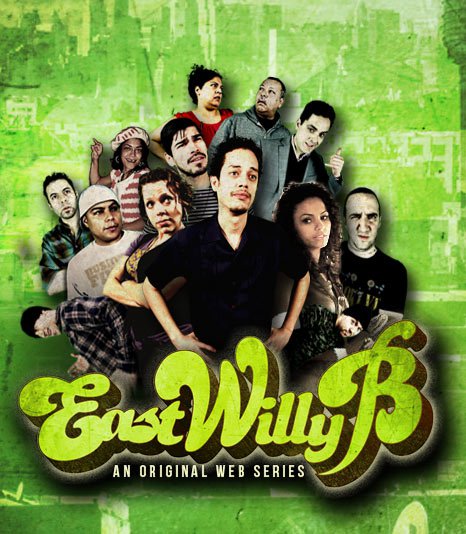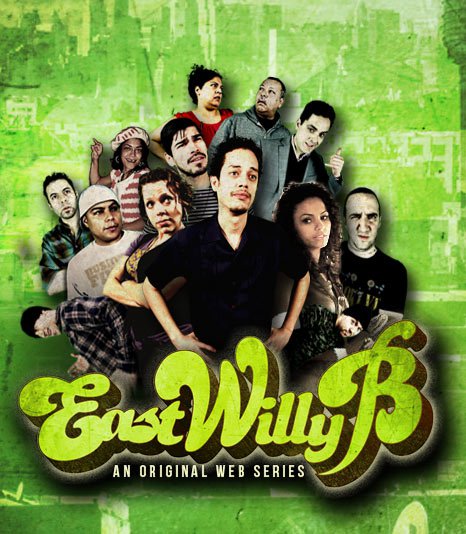 By Jose Cruz, OurTiempo.com
In December of 2011 more than 43 billion videos were viewed online with the average viewer watching 23.2 hours of online video content according to comscore. The entertainment industry has been quickly changing to embrace this new format and leading the charge has been a group of innovative new generation Latino pioneers creating original web series directly targeted at their own demographic. OurTiempo.com sat down with two young talents in this emerging medium.
"The webseries movement is like the 'wild, wild west' and it is exciting to be at the forefront of something that you know is going to take over an industry," says East Willy B producer/actor Julia Grob. Indeed Grob is onto something, as Latinos continue to over-index their use of the internet and a larger online viewing audience comes to the table, several series have been developed to capture the unique voice of the new Latino movement.
The original online web series "East Willy B" tells the story of a gentrifying neighborhood in New York focused around Willy Jr.'s Sports Bar. "Rent's going up, hipsters moving in" is the description. "We knew we wanted to tell a Latino story and focus on the new generation experience," says Grob, "we wanted it to deal with issues that the community was facing nationally, issues of gentrification. We wanted it to deal with the culture clash, but not come across as something we were 'shoving down your throat."
On the West Coast, another original Latino web series Ylse's is in pre-production for its 3rd season. Ylse's follows the life of a young Latina on her quest to achieve her version of the American dream; becoming just like her idol Oprah. "I didn't really see my life in English Language Television or in Spanish Language television because I didn't grow up with novellas," says Actor/Producer Ruth Livier. "There was this middle ground like so many of us who are both cultures and both languages and we are a mix of both. I didn't see that reflected in the entertainment that was available."
The world of web series has yet to catch up to the quality of television, but with more and more people logging on to watch what they can't see on broadcast or cable, the reality of the internet becoming the major medium of distributing entertainment is not hard to grasp or that far away.  "One of the reasons Latinos over-index the internet is because there is not a lot of entertainment on television that specifically targets our generation culturally," says Ruth.  "The more web series are created and the more we prove the marketability of projects that speak to us the more it will affect programming by the studios that will be green lit."
The question of how to monetize web content still continues to be an issue.  East Willy B was originally created as a pilot series to woo networks by giving them a taste of the world. "After multiple meetings (with networks) we were told- 'we like what you are doing, but you are a year ahead of us," says Julia, "Instead of waiting, we decided to release the pilot season online."
Both Julia and Ruth told us that the online community helped mold their shows. For East Willy B, which is in pre-production of the 2nd season, they learned through viral feedback that the audience wanted longer episodes, something that will be reflected in season 2. For Ylse's they recognized after season 1 that their audience was truly multi-cultural and multi-lingual, which prompted the release of season 3 with both English and Spanish subtitles because the show is done in Spanglish.
At the end of the day, the entertainment industry will go where the market tells it to, this is after all "the business of show." As next generation Latinos we can prove this by a simple click and share of a video, or as Julia told us "Our community is large enough to make this happen and we need to take it on ourselves to share this content."
A  list of original Latino created web series is available here.
Ylse
East WillyB
Jose Cruz is a Puerto Rican/Irish multi-city/multi-hat guru at OurTiempo.com. An online entrepreneur, Jose is the in house editor and writer. With a background in politics and a career that includes a law degree, the Clinton White House and managing and developing websites geared at the Latino community, his tastes are as diverse as his work. Just at home diving into a Chicago Deep Dish Pizza to munching on a Fish Taco in East LA. Twitter: @JoseCruz2000
[Photo By 
eastwillyb.com
; Videos By 
eastwillyb
, 
ylseshow
]