Latinos, Asians Have Highest Rates Of Intermarriage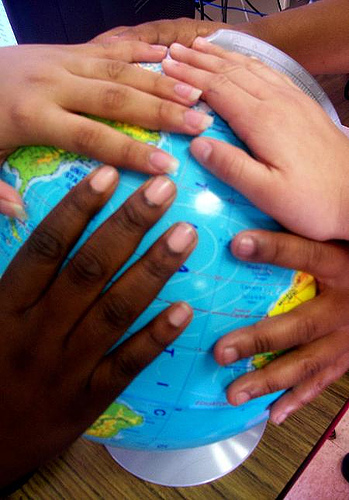 According to a recent study published by the Pew Research Center, intermarriage is on the rise. In 2010, 15% of all marriages in the U.S. were by people who married outside of their race or ethnicity.  Out of all couples in the U.S., regardless of when they married, 8.4% are a different ethnicity or race, an all-time high.
The report shows that Asians have the highest rates of intermarriage, a little more than three-times that of whites, with 28% and 9% respectively.  Latinos are second marrying out with 26% with blacks at 17%. Gender patterns vary depending on background:
About 24% of all black male newlyweds in 2010 married outside their race, compared with just 9% of black female newlyweds. Among Asians, the gender pattern runs the other way. About 36% of Asian female newlyweds married outside their race in 2010, compared with just 17% of Asian male newlyweds. Intermarriage rates among white and Hispanic newlyweds do not vary by gender.
The West leads the nation in intermarriage:
About one-in-five (22%) of all newlyweds in Western states married someone of a different race or ethnicity between 2008 and 2010, compared with 14% in the South, 13% in the Northeast and 11% in the Midwest.
Attitudes about intermarriage have also changed.  Over one-third of Americans have a family member or close relative who married out, and 63% of those polled said it "would be fine" with intermarriage in their family.  Two decades ago, 28% did not approve of any mixed marriages, 37% said it was fine for others, though not for themselves, and only 33% viewed it as acceptable for anyone.
Has it been better for society? The results show that a little under one-half (44%) of Americans say it has made no difference, 43% say it's changed the country for the better, and 11% think it's been worse.  Among those who tend to see intermarriage in a positive light are minorities, younger adults, the college-educated, and those who live in the Northeast or the West.
[Photo By 
shannonyeh.photography
]