Arizona's Ethnic Studies Fight Is Simply About Hate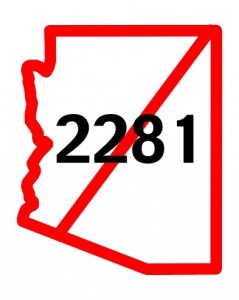 By Salomón Baldenegro, Retired Asst. Dean of Students & Instructor at the University of Arizona
Our fight to save ethnic studies (a misnomer: only the Mexican-American studies curriculum is under attack) continues. The last day of testimony in Tucson Unified School District's appeal of the Tea Party State Superintendent of Public Instruction John Huppenthal's ruling that teaching Mexican American history is illegal, i.e., violates HB 2281, will take place in mid-October. And rulings on the motions filed in federal court by the 11 teachers and two students who are suing the state over HB 2281 are still pending.
This weekend I attended a fundraiser for the Save Ethnic Studies (SES) organization, the support group for the teachers and students who are suing the state. The large turnout and the enthusiasm of those present was a microcosm of the widespread and diverse overall support that the 11 teachers, the students, and the SES movement enjoy. That support includes teachers-professors, students and alumni, parents, civil-rights-community-political activists, a who's-who of elected officials, including Congressman Raúl M. Grijalva and many, many others of all races and ethnicities.
The support goes beyond Arizona. Among others, the writings of the following have brought the issue to a national audience: Mexican American Studies icon Rudy Acuña, who is also targeted by HB 2281. Journalists Roberto Rodriguez and Jeff Biggers. David Abie Morales, aka "The Three Sonorans," the foremost authority on the dynamics of the Mexican-American studies issue.
The fundraiser and the discussions there highlighted the fact that SES is a defining issue for our community, which got me to ruminating. In terms of the attitude of the Tea Party Republicans who are in control of Arizona government toward people of Mexican descent, Arizona today is for our community what Mississippi was for African Americans in the 1960s.
These people hate us. They hate who we are. They hate our history. They hate that we even exist. They hate us so much they have codified their hate into law by passing abominations such as SB 1070 and HB 2281.
But, as happens always when our community is under attack, history makers have emerged:
Randy Parraz (a Democrat) and Chad Snow (a Republican) and their Citizens for a Better Arizona obtained sufficient signatures to recall Arizona's Senate President Russell Pearce (a known associate of white supremacists and neo-Nazis), the first time in American history that a sitting State Senate president has had to face a recall election.
That the 11 teachers are suing the state — not to achieve any personal gain but to preserve our history and on behalf of our children — is also an historic occurrence. I cannot say this loudly or often enough: We need to support this kind of courage and integrity. We owe these folks a loud and heartfelt "thank you." Both groups also need contributions for their respective campaigns. Fortunately, the MAS teachers have Richard Martinez as their lawyer. Martinez was involved in the political-community dynamics of the 1974 Tucson school district desegregation lawsuit and has historical perspective to complement his outstanding legal skills.
The teachers have also called for Superintendent John Pedicone's resignation. It is clear that Pedicone is John Huppenthal's inside man, re: destroying the Mexican American Studies curriculum. Yet, it appears he's getting a free pass. The only ones trying to hold him accountable are the teachers — just another reason why they deserve our full support.
HB 2281 is as evil as SB 1070. They both attempt to treat us as foreigners in our own land, to marginalize us in the face of the reality that the history of Arizona, indeed, of the U.S. cannot be told without extensive discussion of the substantial and substantive contributions of our community.
History will record, as a defining moment in our existential evolution, how we responded to the hate mongers. We need to be on the right side of that historical narrative.
These are my ruminations. Below are links that you can access to contribute to Save Ethnic Studies or the Recall Pearce campaigns.
Salomón Baldenegro is a lifelong Tucsonan, a veteran of the Chicano Movement, civil rights activist and a retired Assistant Dean of Students and Instructor at the University of Arizona very much involved in the ethnic studies campaign.
[Photo By 
Save Ethnic Studies, Inc.
]