Growing Latino Population Should Not Be A Shock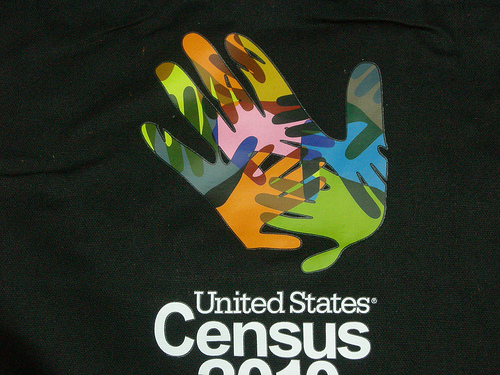 By Marc Rodriguez
The U.S. Census Report, or at least the documents from the past four decades, should officially be considered the government's equivalent of the television broadcast version of the Spanish-language telenovela.
I say this because it's difficult to make a distinction between the two when it comes to delivering shock, drama and sometimes, anxiety. I say this facetiously, but the comparison is very much applicable in illustrating the tremendous growth of the U.S. Latino population.
And to adopt another inherent parallel, Univision and other networks targeting this segment are seemingly showcasing both – the census report in order to further captivate corporate America and media buyers who highly covet this population, and the telenovela to give their imminently growing audience what they want.
The 2010 census report should not have come as a huge surprise. The growth has been significant since 1980, but the largest leap occurred over last decade.
Although not categorized as a surprise, it would nevertheless be considered a document that inspires all of the aforementioned shock, drama and sometimes, anxiety. The script goes a little something like this …
The 2010 census counted 50.5 million Hispanics in the United States, making up 16.3 percent of the total population. The nation's Latino population, which was 35.3 million in 2000, grew 43 percent over the decade. The Hispanic population also accounted for most of the nation's growth – 56 percent – from 2000 to 2010.
Although the numerical growth of the Hispanic population since 2000 – more than 15 million – surpassed the totals for the previous two decades, the growth rate of 43 percent was somewhat slower than previous decades. Growth rates topped 50 percent in the 1980s (53 percent) and 1990s (58 percent).
Geographically, most Hispanics still live in nine states that have large, long-standing Latino communities (Arizona, California, Colorado, Florida, Illinois, New Mexico, New Jersey, New York and Texas), but the share of them living in other states has been growing.
In 2010, 76 percent of Latinos lived in these nine states, compared to 81 percent in 2000 and 86 percent in 1990. (In 2000, 50 percent of Hispanics lived in California and Texas alone. In 2010, that share was 46 percent.) Despite the pattern of dispersion, however, there are more Latinos living in Los Angeles County (4.7 million) than in any state except California and Texas.
The states with the largest percentage of growth in their Hispanic populations include nine where the Latino population more than doubled, including the Southeast United States: Alabama, Arkansas, Kentucky, Mississippi, North Carolina, Tennessee and South Carolina.
Based upon this alarming growth trend, conclusions would logically be made concerning what we would believe to be the natural corollary – economically, as well as politically.
Study after study can be found contradicting any notion that with Latino population growth, commensurate advertising and marketing dollars will follow. This economic anomaly is another trend that has continued over the last several years – along with the population's ascendance, of course.
While the market followers routinely point to, with amazement, the population's larger household size and purchasing power (recently surpassing $1 trillion), even the most adept and strategic companies severely under-invest when reaching out to this group of consumers.
A representative statistic would be that even though the group represents (now) more than 16 percent of the total U.S. population, less than 3 percent of collective corporate ad budgets are dedicated to the Latino consumer segment. And this includes deep-pocketed companies like P&G, McDonald's, AT&T and General Motors.
There is nothing progressive about this, and it cannot be attributed to any recessionary influences. Sadly, this has been the corporate spending model for far too long.
An optimist would see the upside to this phenomenon: "There is so much 'opportunity' that exists within this market." And that train of thought is absolutely correct. But that same opportunity has existed and grown exponentially since the census numbers began heading northward more than 30 years ago.
It kind of makes one wonder: To what degree do household sizes need to increase, and how much more disposable income needs to be reported in order for this group of consumers to be taken seriously when it comes to marketing?
Similarly, campaign heads far too often follow suit with the same shortsighted strategy. While the Latino voting electorate represents a smaller overall percentage of the population (9 percent vs. 16.3 percent), the current management model has been antiquated for some time now, and will need to be reassessed and restructured in order to be successful.
The U.S. Latino is twice as likely as the non-Latino constituent to pledge no formal allegiance to a particular political party or ideology. Today's Latinos are generally not political-brand loyal. Historically, they've been loyal to issues: the economy, education, health care and immigration.
One third of the U.S. Latino population is 18 years of age or younger. The term, "future consumer, future constituent," could not be any more applicable than it is to this demographic trend. From corporate leaders to political party leadership and candidates, this young, influential and enthusiastic demographic will represent one in every four voters.
The states with the most electoral votes are also the states with the highest percentage of Latino residents. All states are not created equal within our country's Electoral College. California (55), Texas (34), New York (31), Florida (27) and Illinois (21) are the top five states in terms of Hispanic populations.
The telenovela comparison IS applicable. But what's probably more fitting is "reality." As the saying goes, "The good thing about science and statistics is they are true whether you believe it or not."
The census has historically been as scientific and accurate as a report can be. But judging by the scant marketing and political dollars designated for this population relative to its "demographic standing" in the United States, there are a lot of decision makers who still "don't believe."
It's only a matter of time before shock, drama and anxiety change their minds.
Marc Rodriguez is vice president/co-founder of the Latino Briefing Room, a Latino news-focused Web network providing content on commerce, government, religion and breaking news. The site is geared toward Latinos in the United States who want to stay on top of pertinent issues. For more information, visit www.latinobriefingroom.com.
[Photo By
jennaddenda
]