Arizona One Step Closer To Destroying Ethnic Studies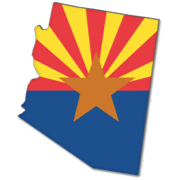 Arizona Schools Chief John Huppenthal announced Wednesday that the Tucson Unified School District's Mexican American Studies program was in violation of state laws. He conveniently gave no alternative for the district to pursue and ignored a state audit that found the program was nor actually violating any laws. You're right, as we wrote before not only does it makes no sense but it's illegal, nonsensical and expensive. Here's what he said:
"This decision is not about politics, it is about education," Huppenthal said. "I have a legal responsibility to uphold the law and a professional imperative to ensure every student has access to an excellent education."

After a months-long investigation, Huppenthal found that TUSD's ethnic studies program violates three of the four criteria laid out in the state law. Huppenthal said the program:

• Promotes resentment towards a race or class of people.

• Is designed primarily for pupils of a particular ethnic race.

• And advocates ethnic solidarity instead of the treatment of pupils as individuals.
And yet, as Three Sonorans reported, the actual state audit found that the program didn't violate any state laws:
There was one small problem. After reading the audit (after his press conference was over) everyone is finding out that it is Huppenthal himself that is in violation by contradicting what the audit finds.

"The audit's summary on page 53: 'During the curriculum audit period, no observable evidence was present to suggest that any classroom within Tucson Unified School District is in direct violation of the law A.R.S. 15-112.'"

It finds that the MAS teachers are excellent, the books they read are advanced level, and that NO EVIDENCE of being in violation of HB2281 (as a law it is now ARS 15-112) was found!
So which is it? Kind of sneaky if you ask me. If the district doesn't fix this — however they're supposed to do that because he didn't give a roadmap — they lose $15 million in state funding. Which is to say, the district would not be able to survive. I think this is what they call a "culture war" the district has 60 days to figure out what to do about it.
Follow Sara Inés Calderón on Twitter @SaraChicaD
[Image By 
Huebi
]