Immigration Is A Dangerous Wedge Issue For All Latinos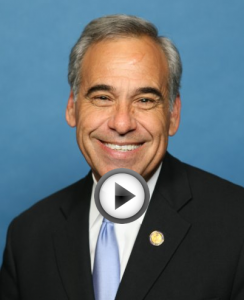 News Taco interviewed Congressional Hispanic Caucus Chair and San Antonio-area Democratic Congressman Charles A. Gonzalez, who spoke to us about the tragic consequences of using immigration as a wedge issue.
Gonzalez told News Taco that this type of rhetoric ends up hurting everyone — Latinos, non-Latinos, Democrats, Republicans, legal and undocumented folk.
What's more, he told us, using immigration as a wedge issue to color the conversation about education or healthcare inevitably slows down the political process and lessens the quality of the debate on these issues.
So, he said, immigration is not just about immigration, but rather, immigration is what's used to set the tone of political debate. Watch the video and let us know what you think.
Follow Sara Inés Calderón on Twitter @SaraChicaD
[Video By
News Taco
; Photo By
Facebook
]