Latinos Live in The Moment, We Travel That Way Too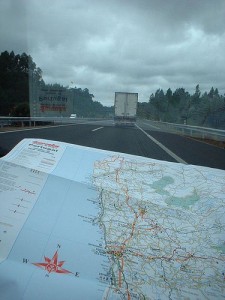 I took one of the best trips of my life when I was 9 years old. It started as a day trip from Laredo, Texas, and took me, a week later, all the way to Toronto, Canada.
I thought about that trip when I spent the better part of a morning in a room filled with PR people at an annual Public Relations Society of America (PRSA) conference.  I was on a panel speaking about the U.S. Latino community, trying to explain who we are and how to best talk to us about travel. I thought about my grandfather.
"One of the things you should know about Latino travel habits is that we seldom plan our trips, but we're great improvisers," I said.
We started from Laredo-my grandfather, my grandmother, my brother and I-on our way to Garner State Park where we would spend a day and drive back the next. Instead my grandfather decided that we'd drive to Dallas to visit relatives. That night he spread a road map of the United States on a bed and plotted the next day's travel. We saw mountains and prairies and the St. Louis Arch when we crossed the Mississippi; we visited Churchill Downs in Kentucky and the Indianapolis Motor Speedway in Indiana. Each night we'd mark where we'd been on the map and decide where we'd be going next.
My grandfather had spent time in Detroit, working for the Ford Motor company in the late 1920's and he wanted us to see the factory, so we drove there. Next it was the deafening falls at Niagara, then into Canada and on to Toronto where I remember a large celebration, a fair of some sort.
I've done a fair amount of traveling in my life. When I was 19 I was at the helm of a steam ship as it made its way up the Mississippi – I'll have to tell that story some time. But it's the impromptu trip to Toronto with my Grandfather that I remember the most.
We had an ice chest that my grandmother filled with fruit and sandwiches, and every place we stopped we bought post cards to mail home to mom and dad. We invented the trip as we went along. Years later, when I read a poem by Antonio Machado I knew exactly what he meant: Caminante, no hay camino, se hace camino al andar.
It's not that Latinos don't like to plan; it's that we tend to live in the moment. It's not that we like to dance or burst into song, it's that there's music playing or someone brought a guitar. It's not so much that we're hard workers; it's that there's work to be done. Mañana? It's not about procrastination; it's about knowing that tomorrow will surely come.
I don't remember the trip home very well, but I remember we got lost. My grandfather decided he needed a nap and handed the wheel to my grandmother. "Tu sigue el pavimento," just follow the pavement he said. Two hours later we were who-knows-where. For years it was a family joke. Any time directions or instructions were needed: tu sigue el pavimento.
We eventually made it back with a new world open to me and a bunch of great stories to tell. I discovered a different way to look at things; I'll be sure to find out what's around the curve when I get there, but I'll pack fruit and sandwiches for the road.
As for the good folks at the PRSA conference, I tried to tell them this: when you're pitching your trips and destinations to the Latino community, meet us where we are and we'll figure out the rest.
Follow victor Landa on Twitter: @vlanda
[Photo by jorgempf]