Latino Sports Fans Grow, Latino Sports Reporters Don't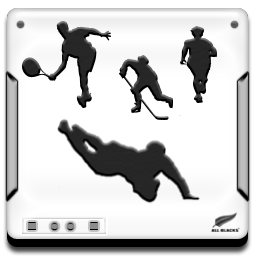 Latinos love sports, sports teams love Latinos, it's an economic match made in heaven. Yet, a report from The Root shows that Latino reporters in the sports world are extremely and increasingly rare. The Root reported:
". . . According to a study released recently, some 320 websites and newspapers that belong to the Associated Press Sports Editors slightly improved their racial hiring practices last year. The report showed that 97 percent of the sports editors at APSE newspapers and websites in 2010 were white, and 94 percent of sports editors overall were men.

"Just 5.5 percent of sports staffs, moreover, are black men, and only 3 percent are Latino men. Latino and Asian men increased by an average of .54 percent in sports desk job categories, except as sports editors."
Mind you, this is going on at the same time that nearly every single large sports organization in the entire country is working to recruit Latino fans.
So, when you take all of that into account, none of this makes sense. Unfortunately, it's part of a bigger problem, that nationwide journalists are only 4.5% Latino. When you take it to a more specific market — sports in this case — that number is even smaller. This is a tragedy not only because many athletes are Latino, not to mention the fans, but it represents a pretty blatant prejudice in corporate media towards having white men cover sports almost exclusively.
Follow Sara Inés Calderón on Twitter @SaraChicaD
[Image Courtesy
Iconspedia
]