Facebook: The Biggest News Organization Of All Time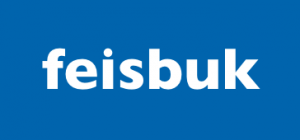 Facebook is the largest news organization to have ever existed, this according to a story in the Harvard Business Review. We've written consistently that Latinos are big on Facebook (2.7 million speak Spanish, btw) and yet, companies seem to be ignoring them largely on this platform. What the HBR story points to, is the fact that Facebook and its news feed provide the most hyper-localized content ever created for each of its 500 million-plus worldwide users and their networks.
News organizations do two major things, commercially speaking: they use news to grab attention and then sell that attention to advertisers.

Facebook provided a platform whereby individuals became reporters, editors, and publishers…

News media analysts are making an error by not viewing Facebook as a core part of the industry, sharing exactly the characteristics of many of the traditional players. That's why they don't comprehend Facebook's apparent market value and its position at the top of the media pile.
This seems especially apparent for the 2.7 million Spanish speaking users in this country: more than half of companies in a recent survey ignore Latinos on Facebook — despite the fact that Latinos are overrepresented (proportionally speaking) on Twitter, MySpace and YouTube. So the big takeaway is this: increasingly we are consuming our news on our own especially catered news organizations: our Facebook feeds. And, as Latinos, we have yet to be targeted by large advertisers like we are on TV or the radio.
So, in a sense, Facebook is one of the only places Latinos can go without being ceaselessly bombarded by targeted advertisements. Interesting, no?
Follow Sara Inés Calderón on Twitter @SaraChicaD
[Image Courtesy 
News Taco
]