How Budget Cuts Will Affect Latinos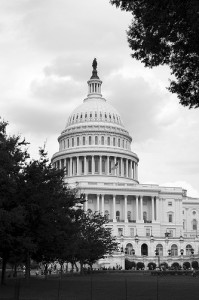 The eleventh hour negotiated national budget may have staved a government shutdown, but the bickering, er, negotiating, is far from over. All that the announcement of Friday last did was buy time. The details are yet to be discovered or disclosed.
So while the budget was being negotiated and the numbers were being crunched, Senator Bob Menendez, (D-NJ), chaired the first Hispanic Task Force of the 112th Congress. The idea, according to Hispanically Speaking News,  was to outline
the impact that the Republicans' budget cuts would have on the nation's Hispanic community, especially in the areas of health, education, and economic prosperity.
Here's how HSN summarized the proposed GOP budget cuts and their effects n Latinos:
Cuts to Head Start directly impact underserved communities
Cuts to the Women with Infants and Children (WIC) program will heavily impact many Latino families' abilities to meet their nutritional needs
Massive cuts will impact Latinos' access to higher education: over 1 million Latino college students depend on Pell Grants to pay for their higher education.
Cuts will hurt the 1.14 million Latino Veterans
Cuts endanger Hispanic Health Services of Latinos – Hispanics largest group among uninsured, with 389% without coverage
Cuts to USDA's Commodity Assistance Program will endanger the health of vulnerable low-income Latinos at the time of most need;
Cuts to EPA's enforcement of the Clean Air Act will put Latinos at significant increased risk with 72% of all Hispanics living in areas not meeting air pollution standards,
Cuts to the Emergency Food and Shelter Program (EFSP) will deprive the most vulnerable in society of food and shelter.
Cuts to Housing and Urban Development (HUD) Office of University Programs will hamper college and university involvement in Latino community development.
Follow Victor Landa on Twitter: @vlanda
[Photo by
smaedli
]