Rick Perry And The GOP Destroying Schools For Latino Kids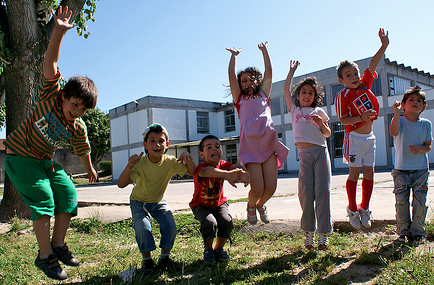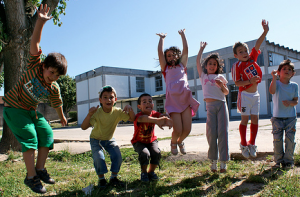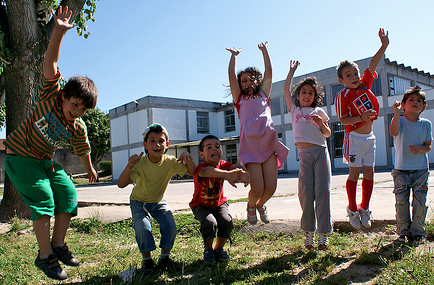 Texas Governor Rick Perry met last week with GOP leaders of the state to urge them, again, to not raid the state's $9 billion rainy day fund to stem the bleeding of the state's $27 billion budget shortfall. The governor urged them, instead, to raid the monies in school district and university rainy day funds. That's right, let the children pay for it.
In essence, what Perry and his fellow Republicans are proposing would devastate the future of Latinos in Texas — but given the boom in that population here — the entire state of Texas will lose out if Perry's plan comes to fruition. Now that the majority, two-thirds, of Texas school children are not white, the Republican machine no longer sees fit to care for these institutions. Even sacred cows like UT-Austin and Texas A&M — where the majority of lawmakers and their children were educated — are at risk now that they're filled with Latino students.
The Texas Democratic Campaign Committee, terribly outnumbered by the Republicans, released a radio ad outlining the dire consequences for Latinos and all Texans with the GOP-proposed budget cuts. They're trying to change the conversation to focus on education for reasons other than to cut money from the budget.
If one were a conspiracy theorist, one could argue that Rick Perry and his GOP cronies that created this budget disaster in the first place, were waiting all along to be able to destroy these public educational institutions with the plan of allowing their business buddies to swoop in at the last minute and save us all with the private sector. Of course, history has shown us that replacing public services with private ones usually ends up costing taxpayers more money, but at least Perry and his friends would make a handsome profit.
What's going to happen instead of using the $9 billion in the state's rainy day fund to transform a $27 billion deficit into a $18 billion deficit, is that 100,000 teachers will lose their jobs, four community colleges will close and generally young people, old people and poor people will bear the brunt of the consequences of so much "fiscal conservatism."
Nevermind that none of them helped to create this mess in the first place.
The protest Saturday at the State Capitol in Austin proves that there are thousands and thousands of Texans willing to fight for our state's future. What's unfortunate is that Perry and the GOP are all too willing to wash their hands of the mess they created, pass the buck to our children, and practically guarantee that the future of this state will be more bleak than it was when they came to power.
Follow Sara Inés Calderón on Twitter @SaraChicaD
[Photo By
Mr. Conguito
]