VIDEO: David Montejano on the History of the Chicano Movement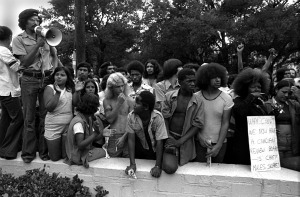 There is little known about the origin of the national Chicano movement – where it started, how it started, what brought about the discontent that resulted in the creation of major Latino civil rights groups such as MALDEF, and the Southwest Voter registration and Education Project.
I say little is known in the context of documented history. There are many people who can attest to the facts of that history, but it hadn't been written or treated formally with the importance it deserves.
David Montejano decided it was time. His book "Quixote's Soldier's – A Local History of the Chicano Movement, 1966-1981" traces the origins of the movimiento from the barrios of San Antonio, where it all began, to the victories in politics and policies across South Texas and the Southwestern United Sates.
I had the unique treat of sitting with Montejano on a Saturday morning to talk about his book and the history of the Movimiento Chicano.
What follows are the initial five parts of that interview. The rest will be published later this week.
QUIXOTE'S SOLDIER'S – Recovering History

BARRIO WARFARE – Nada que hacer

HENRY B. PAPERS – The Chicano Movement File

CLASS CONFLICT WITHIN MEXICAN AMERICAN COMMUNITY

GGL vs CBB: The Mayor of the Westside