Group Hopes To Save Ethnic Studies In Arizona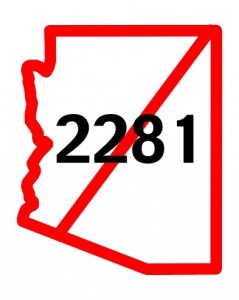 Save Ethnic Studies, Inc. is a non-profit organization that recently started in Arizona to help challenge HB 2281, the state's new anti-ethnic studies (or, more appropriately, Chicano Studies) law that makes it a crime to teach ethnic studies. The group's website says the following:
Republican legislators have introduced and passed legislation that threatens to bring about the demise of all ethnic studies programs throughout states public high schools.  Arizona legislators have been adding one layer after another to criminalize immigrants and eliminating programs that teach students to think critically and become stakeholders in their communities is part of their larger plan…One Arizona legislator has even boasted that their next step is to do away with ethnic studies from the state's major universities…HB 2281 intends to push out "out-of-compliance" ethnic studies programs and under vague interpretations that label their educational content as "promoting resentment toward a class of people," and "promoting the overthrow of the U.S. government"…It permits…severe fines on school districts that incorporate ethnic studies curriculums.
The group has been sending around an email asking for support, especially financial support as they prepare to mount a legal challenge to this biased law. In the email the group writes:
We feel that if the xenophobes are successful, the entire area of Ethnic Studies is threatened. It enables similar attacks on programs outside of Arizona and sanctions censorship. We feel that we must stand together and are appealing to you for support. It takes money to mount a legal challenge…The discovery process alone will run into the hundreds of thousands of dollars. It is the political core of the case that will show the motivation of the framers of this legislation and point to who is financing this libelous campaign.
For more information about Save Ethnic Studies, Inc., check out their website, Vimeo video, or email them.
[Image Courtesy
Save Ethnic Studies, Inc.
]